Why Does Communism Still Have Defenders? (DVD)
Why Does Communism Still Have Defenders? (DVD)
Product Description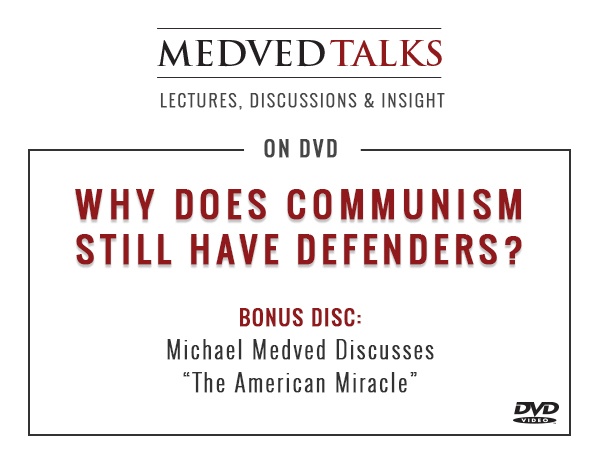 Why Does Communism Still Have Defenders?
Michael tells the untold story of World War II and discusses why Communism still has defenders, while Nazism… not so much, during the 2017 conference: "The god that failed: Communism & Socialism then and now" held at Grove City College in April, 2017.
Bonus Disc:


Michael Medved Discusses "The American Miracle"
Michael brings the story of our country alive as he discusses "The American Miracle: Divine Providence in the Rise of the Republic" and significant events in America's rise to prosperity and power at The American Freedom Alliance's Literary Cafe in May, 2017.
Watch a sample of this program:
Product Reviews
This product hasn't received any reviews yet. Be the first to review this product!